Growing Sprouts
We've been growing sprouts for years.  I guess you could say it is part of the family heritage.  Many of us might remember our mothers or grandmothers growing sprouts in jars by the widow.  It was a wonder to see those little seeds grow into long stems with green leaves in a matter of days.  That mason jar held so much life in it.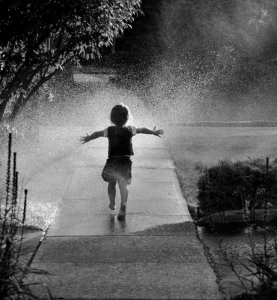 How could we ever forget running through the sprinkler with our brothers and sisters in the heat of summer, and gathering on the porch for lunch.  We quickly ate turkey sandwiches filled with alfalfa sprouts, home-made mayonnaise, and cheddar.  You just knew you were eating something good – something nourishing. 
We grew up, got busy, and good food became harder to find.  Mom wasn't home anymore, and we had our own little ones to feed.  Sprouts have always been a great way to add nutrition to your diet.  People have been doing it for hundreds of years.  You just add water, and these little uncut vegetables are ready in a short while for your salad, sandwich, taco, burger, soup – whatever you could think of.  It's fun really, coming up with new ways to eat them.  They are so good for you – good food. good you!
Every once in a while, we'd be out of town and find that the sprouts in the stores were borderline yellow, and not as appealing as our homegrown sprouts.  This disappointed us, because we knew that sprouts were best when fresh, crisp, and green.  We decided to start selling sprouts to our friends, and eventually local grocery stores.
When it comes down to it, people who buy sprouts are looking to buy nutrition – and nothing spells nutrition like local, green, organic sprouts.  Those who eat sprouts are very concerned about safety, quality, source, nutrition, and growing practices.  ChloroFields is the only organic sprouts supplier in the entire Midwest qualified to meet all those concerns.
We are very thankful that our little business itself "sprouted" into a supplier for those who demand the same quality we did after we got done running through the sprinklers years ago.  Please let us know what you think.   We're always sprouting new ideas.
Good Food.  Good You.